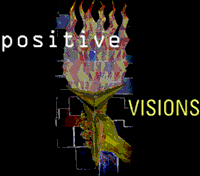 In commemoration of World AIDS Day and the 9th annual Day Without Art on December 1, 1997, Collected Visions is proud to present images and writings by the youth of the Hetrick-Martin Institute(HMI). The Institute, home of the Harvey Milk School, is a not-for-profit agency serving gay, lesbian, bisexual, transgender, and questioning youth in New York City.



H M I Youth Speak Out

untitled
by Victor

Positive/Negative
by Irene

AIDS
AIDS
by Joey

What does it Matter?
Matter? and
The World is Difficult
by Christian


After Life
by Jamal

AIDS
UnTitled
by Marisol

Untitled
Untitled
by Pooya


UnTitled
by Jacob

Untitled
Untitled
by Frances
SUB
by Harold

Divas that Dare to Care
by Sammy
The Cold Empty Bed
The Cold Empty Bed
by Neil
No Title
No Title
by Laura

Complexities of our minds
By Abdul

Untitled
Untitled
by Joey

HIV & Me
by Wilbur

Sunday Afternoon Homily
Sunday Afternoon Homily
by Austin

The Test
The Test
by Charly
Untitled
Untitled
by Wilson
Questions
Answered anonymously by HMI Youth, presented by Adjoa


We encourage you to submit your stories, photographs, and memorials about people affected by and infected with HIV/AIDS for the Positive Visions Archive which began on Day Without Art 1996.



| Positive Visions | More Info | Credits | Feedback |

|