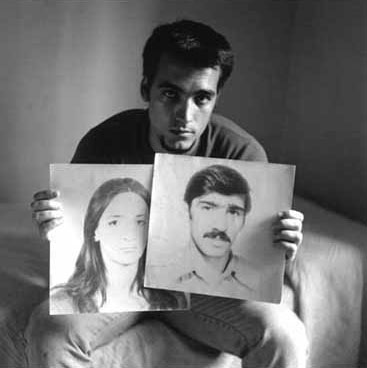 Pablo Gargiulo (20 años), es estudiante de Abogacía y fue fotografiado en 1996 en Tucumán, Argentina. El tiene sus padres "desaparecidos" por acción de la dictadura militar (1976-1983) que desató una guerra ilegal contra los opositores. Vivió todos estos años con su abuela.

Pablo Gargiulo (age 20) studies law and was photographed in 1996 in Tucumán, Argentina. His parents are an example of the "disappeared" that resulted from the military dictatorship (1976-1983) that unraveled an illegal war against anyone who opposed it. Pablo has lived all these years with his grandmother.

Julio Pantoja
Tucumán, Argentina

| next / proximo |


Más fotografías por Julio Pantoja, www.juliopantoja.com.ar.