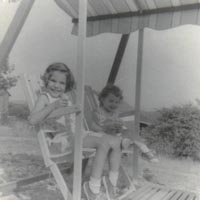 My sister and I eating ice cream on a swing at our grandparents farm in Corning, NY.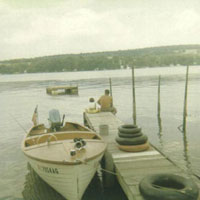 One of my favorite things was to go fishing with my grandpa. This was our cottage on Waneta Lake (Finger Lakes) in Upstate NY. I was about 8.




I visited my niece Taylor in Virginia last December. She is six. She taught me how to play poker.




My sister Patty and I loved to watch Batman. As soon as we heard the theme song, we'd run and get capes and goggles and run around the house. I was about 6 years old and Patty about 4.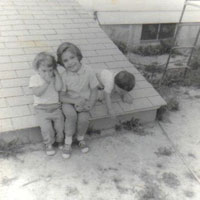 My sister and I are sitting on the cellar door at my grandparents farm in Corning, NY. I think I was 5 and she was 3. My cousin Kelly is behind me.
submitted by
Debbie
New York, USA